Oil and gas companies around the globe rely on Maple Systems products to help ensure uninterrupted production of critical resources. Whether you are designing for a new application or updating an existing one, Maple Systems offers industrial automation and networking solutions, including Google analytics integration that provide the connectivity, monitoring and control required to get the job done. From pipeline and wellhead monitoring to platform automation, hydraulic fracturing rigs and compressor station control, our industrial automation and networking solutions offer connectivity, monitoring and control across many oil and gas applications.
Here are just a few of the many Oil & Gas OEMs,
System Integrators, and Distributors that use our products:
"We like that Maple offers different sized units because it gives customers different price points to choose from, and because we can size different HMIs for different applications. The [HMI configuration] software is powerful and intuitive and makes HMI design simple. Maple support has been very responsive and helpful."
Joe Devine, Controls & Programming
UL Verification Services
From production to delivery, today's oil and gas business operations need to perform reliably and safely to deliver real business results, that's why Spartan Controls buys our 7", Class 1, Division 2 HMIs.
Permian Controls background is oilfield automation and they buy our HMI5070LB to support their customers.
Detechtion Technologies™ is the market leading Industrial IoT and mobile application provider enabling the digital oilfield and buys our extended temperature OITs to support their customers.
Flowco buys our Class 1, Division 2 HMI+PLC combo units and serves oil and gas basins throughout the continental US and is proud to advance the tradition of using high-performance parts and components in all of their artificial lift systems.
Noralta Technologies Inc. buys our 12" Industrial PCs and Aveva Edge run-time licenses to work in partnership with their powerful suite of remote software solutions. Access data, control operations, and monitor site conditions and security anywhere, on any device.
Thunderhorse Automation buys our 15" HMIs and prides themselves on not only being at the forefront of the latest technology and programming, but also their capability to devise and implement equipment based on their customers needs.
Advanced Integrated Services
Eagle Automation has locations stretching from Texas to Wyoming, addressing automation, instrumentation and control needs, including two certified custom panel shop locations and use our 7" Class 1, Div 2 HMI (HMI5070LB) to meet their demanding requirements. Offering end-to-end solutions that address their customers' largest needs.
AIS Inc. has the experience and expertise to meet all your service requirements. They work closely with customers to ensure that all specifications and expectations are met in a timely manner and is why they use our 10.1" HMI (HMI5102L). From design to job-site performance AIS's philosophy of "expertise with enhanced safety" has been key their success.

EOG Resources, Inc. is one of the largest independent (non-integrated) crude oil and natural gas companies in the United States with proved reserves in the United States, Canada, Trinidad, the United Kingdom and China. EOG use our Smart 15.6" HMI (cMT3162X) in their salt water disposal systems.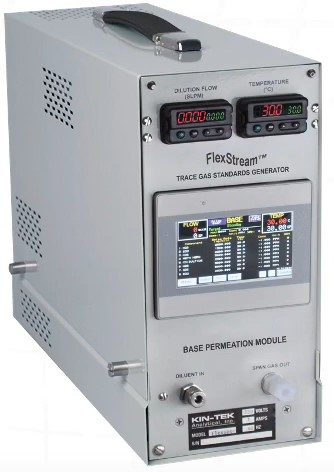 KIN-TEK Analytical, Inc. (KIN-TEK) specializes in creating precisely known trace concentration calibration gas standards and test-gas mixtures for use in a wide range of applications. The FlexStreamTM Base Module is the core module of KIN-TEK's flagship FlexStreamTM calibration gas standard generating system. With the addition of a Maple Systems HMI5043L, the FlexStreamTM is a fully automated, expandable, full capability permeation tube system for generating precision calibration gas mixtures.
With a good safety system in place, you can reduce safety incidents by 50%.
Adding a Maple product to monitor for leaks and detect the location of the leak, you are not only increasing safety, but also reducing the cost of unnecessary construction, management, and maintenance. Our solutions offer large numbers of I/O points that are capable of networking
many PLCs, HMIs, and PCs together, bringing you faster, precise communication, and reliable warning signs concerning pipeline leaks
Monitor temperatures, pressures and flow rates that can suddenly change.
A standard medium to large-size oil refinery houses thousands of pumps and compressors that move, store, and process oil and gases, making it essential for these machines to be in utmost operating condition. Our products help provide continuous vibration data monitoring to prevent early removal of these components from service before a scheduled maintenance date, which can be very costly in terms of loss of production.
From Platform to the cloud, our products provide the solutions to meet your needs.
Maple products are a key necessity for data collection and real-time operations management. From wellhead to corporate office, our products provide accuracy and reliability for drilling of oil and gas. Solutions that grants freedom to work wireless, allowing for added mobility and a better use of your time. A custom screen design with large buttons for gloved hands is just one of the many features we offer our customer.
Lower Total Cost of Ownership
Simplicity of developing applications with our software has maximized engineering productivity which is usually elusive in the development of Oil & Gas SCADA applications. With our easy-to-use solutions, engineers can build their own objects and I/O databases. Once they are configured, objects can be reused throughout the entire system for any other similar device.
This saves a tremendous amount of time when upgrading or developing similar applications, because engineers can reuse the template that contains all the information necessary for control, such as scripts, alarms and communication methods. This technique also greatly improves system reliability because the templates are already field proven.
Maple Systems can serve as your guide, making it an easy process to join the next evolution of automated control. Maple Systems HMIs, Gateways, and Industrial PCs are your gateway to the IIoT. Our products are an access point enabling operating equipment in the field or on the plant floor to connect to information technologies of the World Wide Web, databases, smart phones, analytic software, and more. Achieve better access to invaluable data and open up a world of possibilities for your business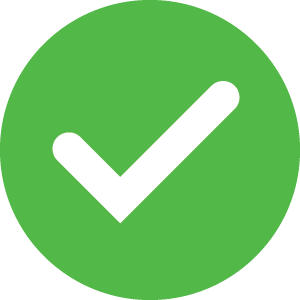 Email notifications for alarms and data backups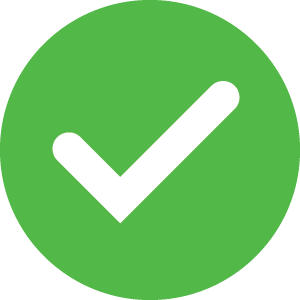 Remote access/monitoring/control functionality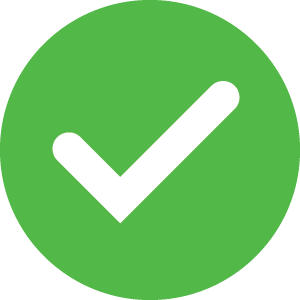 Data logging for more informed decision making
Enhanced network security thanks to physically separate dual Ethernet ports.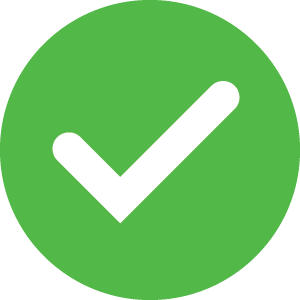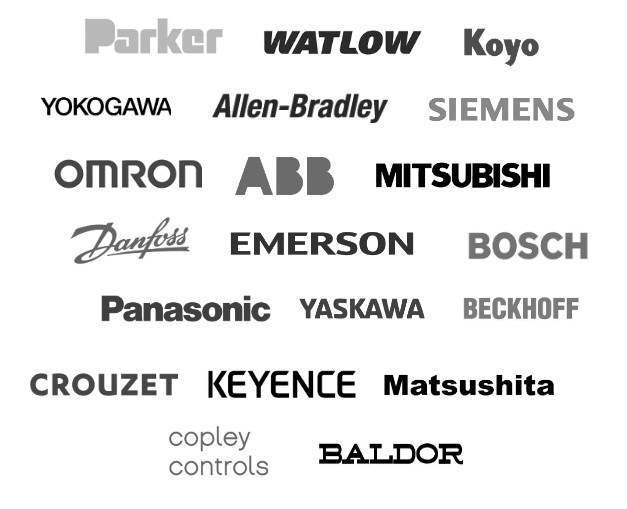 Connect the Hardware using a Protocol you Know
Free EBPro Programming Software provides easy integration with built-in drivers for over 300 PLCs and flow computers, including native drivers for ABB TotalFlow, NuFlo, Emerson, Fisher ROC 800, and Bristol ControlWave.
Capacitive, High Brightness, Stainless Steel,
and Wi-Fi options to choose from
To effectively and efficiently operate your wells, the need for auto adjustments, and timely and accurate field data is critical. You need reliable, current, and historical information to make critical business decisions. As safety and environmental concerns continue to increase, the ability to remotely monitor your well site and quickly make adjustments becomes increasingly important.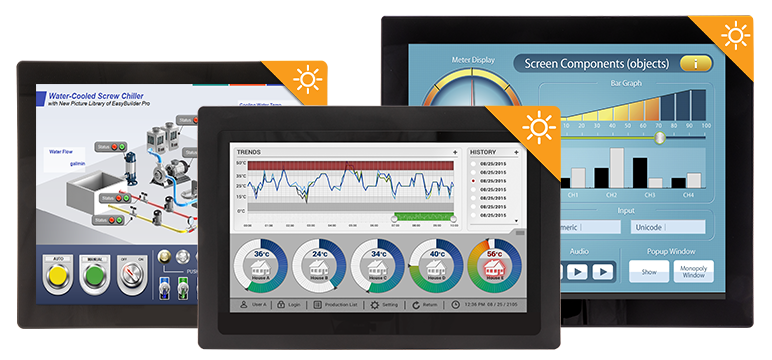 We have hundreds of configuration options to choose from:
• 11 Screen Sizes, 7"-21.5"
• 6 Intel CPUs
• 4-32GB Memory
• 32GB -512GB SSD
• Optional Wi-Fi Expansion Kit
• Microsoft Windows OS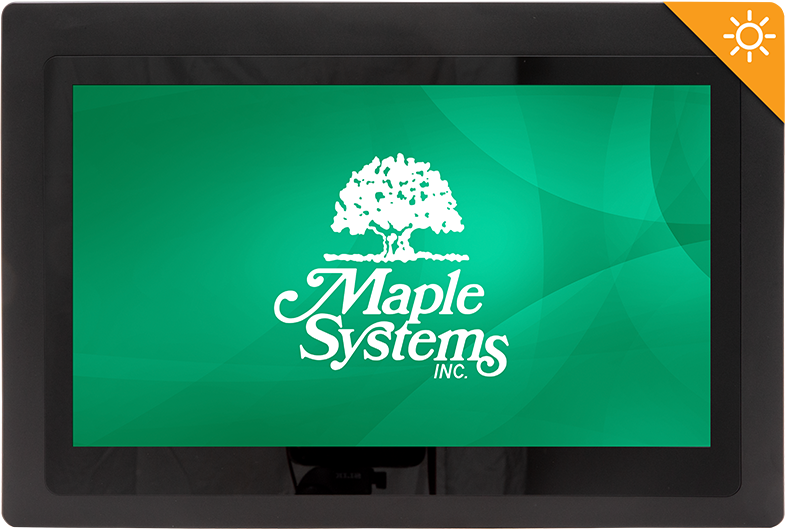 If you don't need a display, we offer Industrial Box PCs. Customize your configuration, including Wi-Fi and Raid support options available.
For over 20 years we have proudly partnered with Indusoft Web Studio, now Aveva, as our SCADA software provider. With its powerful development tools that enable you to create supervisory applications that operate on multiple operating system platforms. Create your project using features such as animated screens, alarms, trends, scripting, recipes and reports, and schedule tasks. This feature rich application gives you the power to create your application exactly the way you want it.
As part of our Advanced Series, the 7" HMI5070L & HMI5070LB are ideal for harsh locations with their Class I, Div 2 rating. These units take advantage of the more progressive features in our free programming software and proves an excellent value for its enhanced capabilities.
Maximize production | Enable manage-by-exceptions | Avoid unnecessary equipment shut down
Gather data cost effectively | Prevent costly equipment repairs | Streamline ticketing and invoicing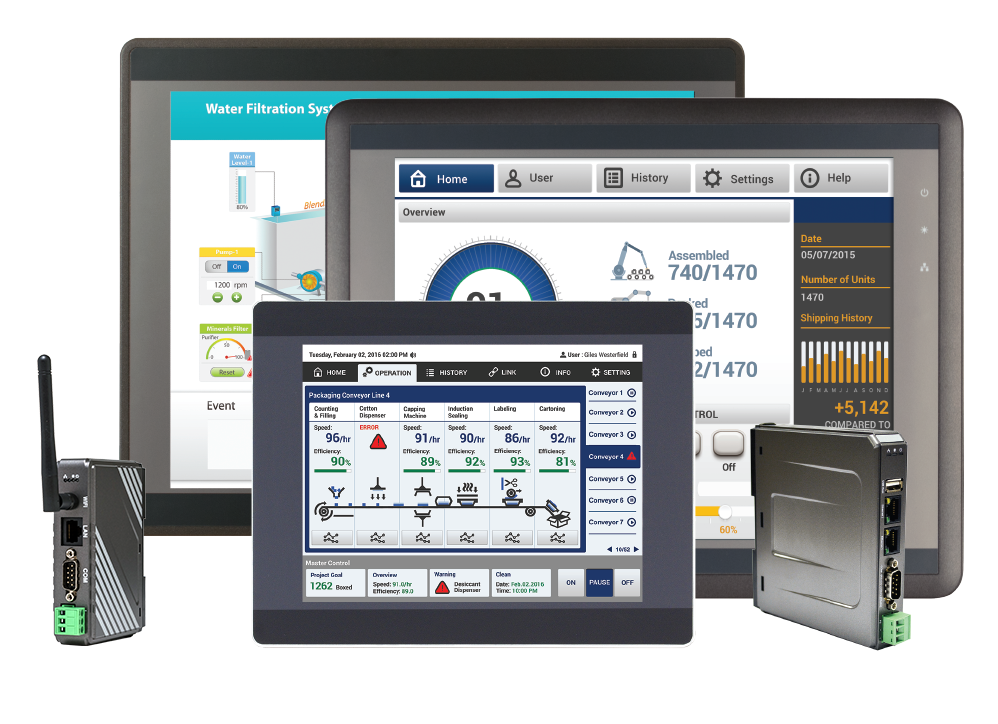 MQTT, OPC UA, Sparkplug B, Ignition, SQL Databases
These IIoT products are designed to meet the expanding need for new
ways to connect to equipment, while still preserving the core function of a
fixed operator terminal. Operators are free to remotely monitor and control equipment with any smart/mobile device, from anywhere in the world.

Like oil, data is an extremely valuable resource that creates immense opportunities for growth and increased profitability. For oil and gas companies, the challenge is to efficiently collect, analyze, and visualize masses of data from SCADA systems, terminals, disposal facilities and safety systems. This data, in turn, supports operational insight and business value—all while improving return on investment.
Our HMC series combines a Touch Screen HMI and PLC all in one unit. Utilized worldwide to employ diverse applications, our HMI PLCs lower costs, save space, and feature options including: Serial and Ethernet communication, support for Class I, Division 2 installations, and numerous I/O configurations.
These controllers with displays range in size from 4.3", 7.0", to 10.2". I/O modules offer digital inputs and outputs, with analog I/O as well. Our HMI+PLC models are ideal for harsh locations with their Class I, Div 2 rating.
HMI PLCs provide an affordable combination of display and control in a single package and programmed by using our MAPware7000 software, which allows you to have web server functionality, data logging, recipes, graphs, alarms, trending, create objects with multiple tasks, and more.
You can use serial and ethernet communication to remote via Modbus to expansion I/O, making these controls capable of any size application.
Native Ladder/IEC 61131-3, Great for small spaces where there is no room for a PLC, 10" option for C1D2 (ControlWave driver available)
Maple Systems Alphanumeric OITs are powerful, affordable operator interface terminals. Our units offer best-in-class features including 2 and 4-line LCD and VFD Displays,16 and 24-key keypads, unique user-definable keypads, and slide-in legends. With the ability to communicate with more than 100 brands of PLCs such as Emerson, GE, Koyo, Mitsubishi, Schneider, Control Microsystems ScadaPack series, and many more; motion controllers, temperature controllers, and embedded microcontrollers, you can easily create the perfect operator interface terminal for your application.

All our OITs operate in temperature extremes ranging from -10˚C up to 65˚C and meets strict Class 1, Division 2 requirements. Made with a rugged aluminum enclosure in the USA, our LCD and VFD OITs are ideal for harsh environments.
Supervisory Control and Data Acquisition (SCADA)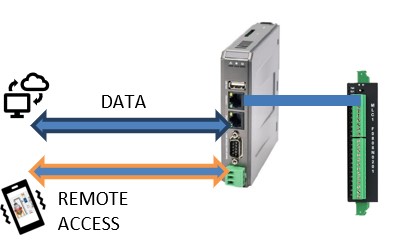 Maple Systems offers all the components you need to create your own unique level of supervisory data acquisition and control, from the simplest stand-alone machine to sophisticated multi-device networked production line(s), all the way to enterprise-level operations and IIoT functionalities leveraging cloud connectivity.
Log data from your devices to aid in reporting, to gain efficiencies, reduce downtime, and plan for routine maintenance. Add additional IIoT functionality like MQTT, OPC UA, Ignition, SQL database integration, and more. Our products can help you standardize communications between devices, gluing different systems together for one source to your SCADA. No need to redesign your entire application.
Keep the components that are already working for you, just add Maple Systems components to grow your abilities to supervise, control, and acquire data.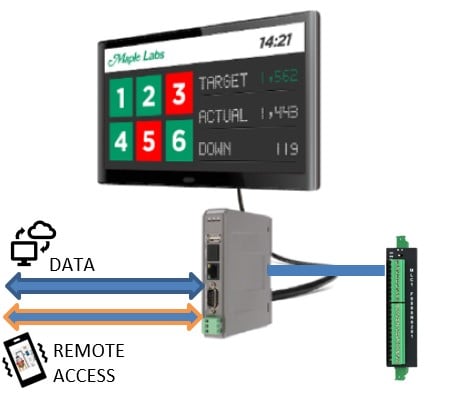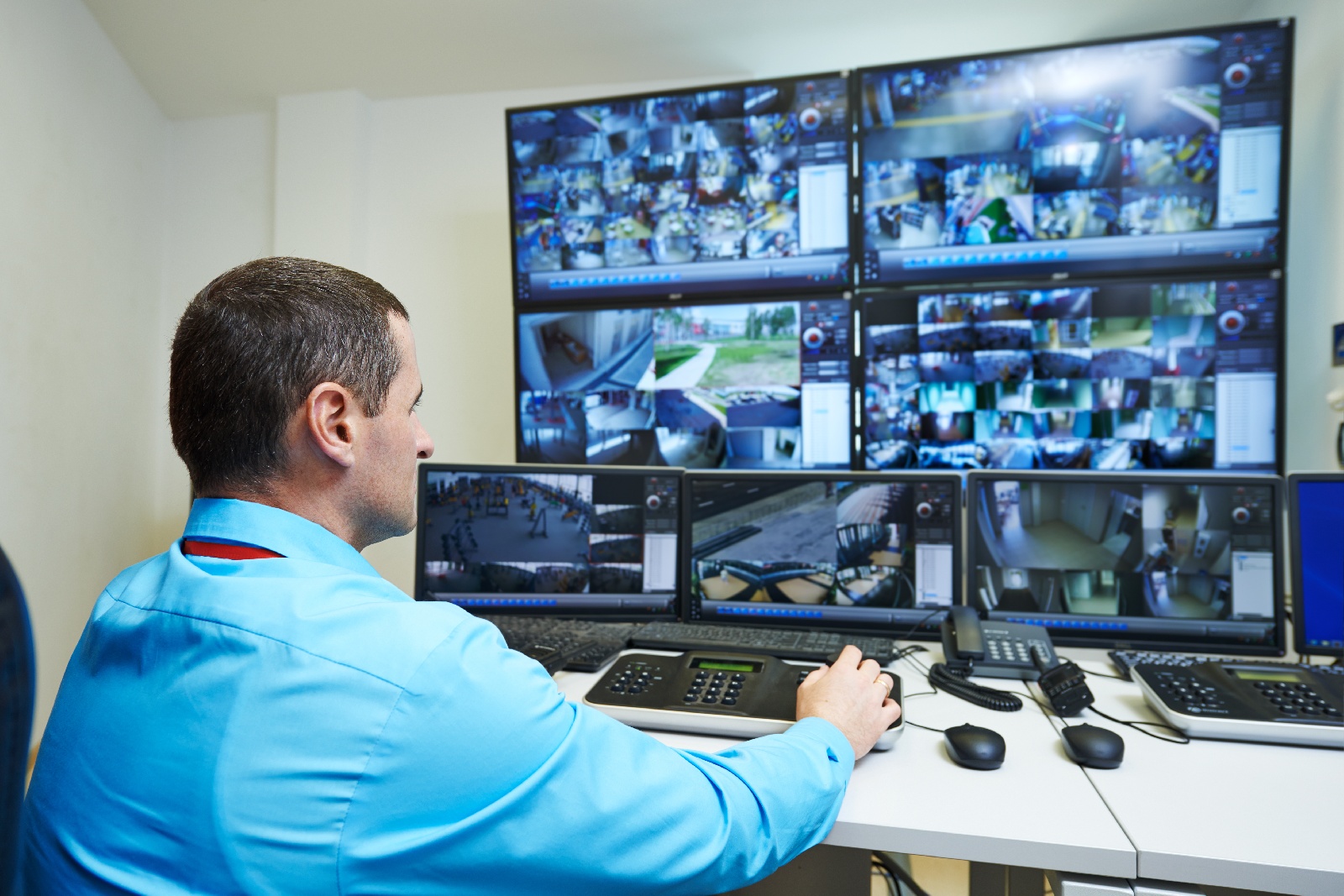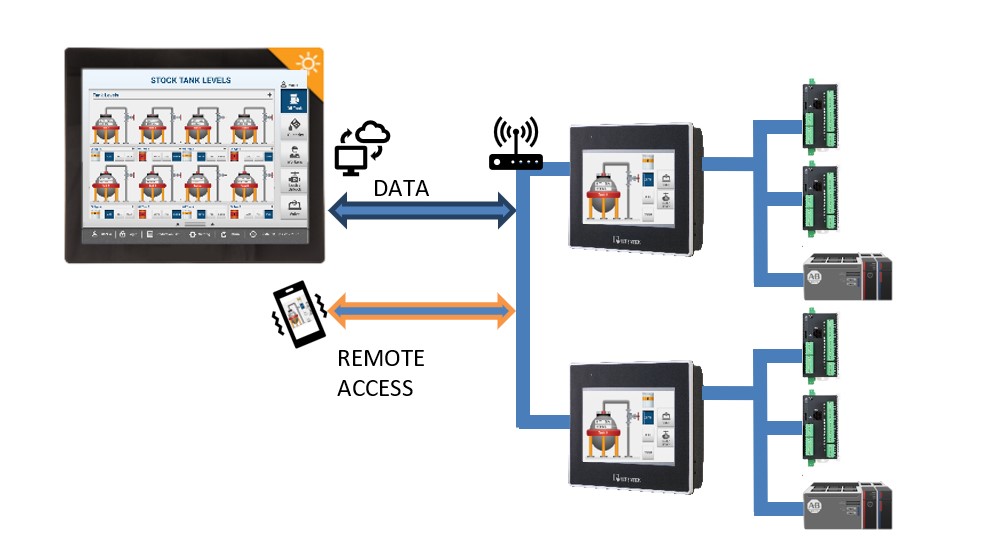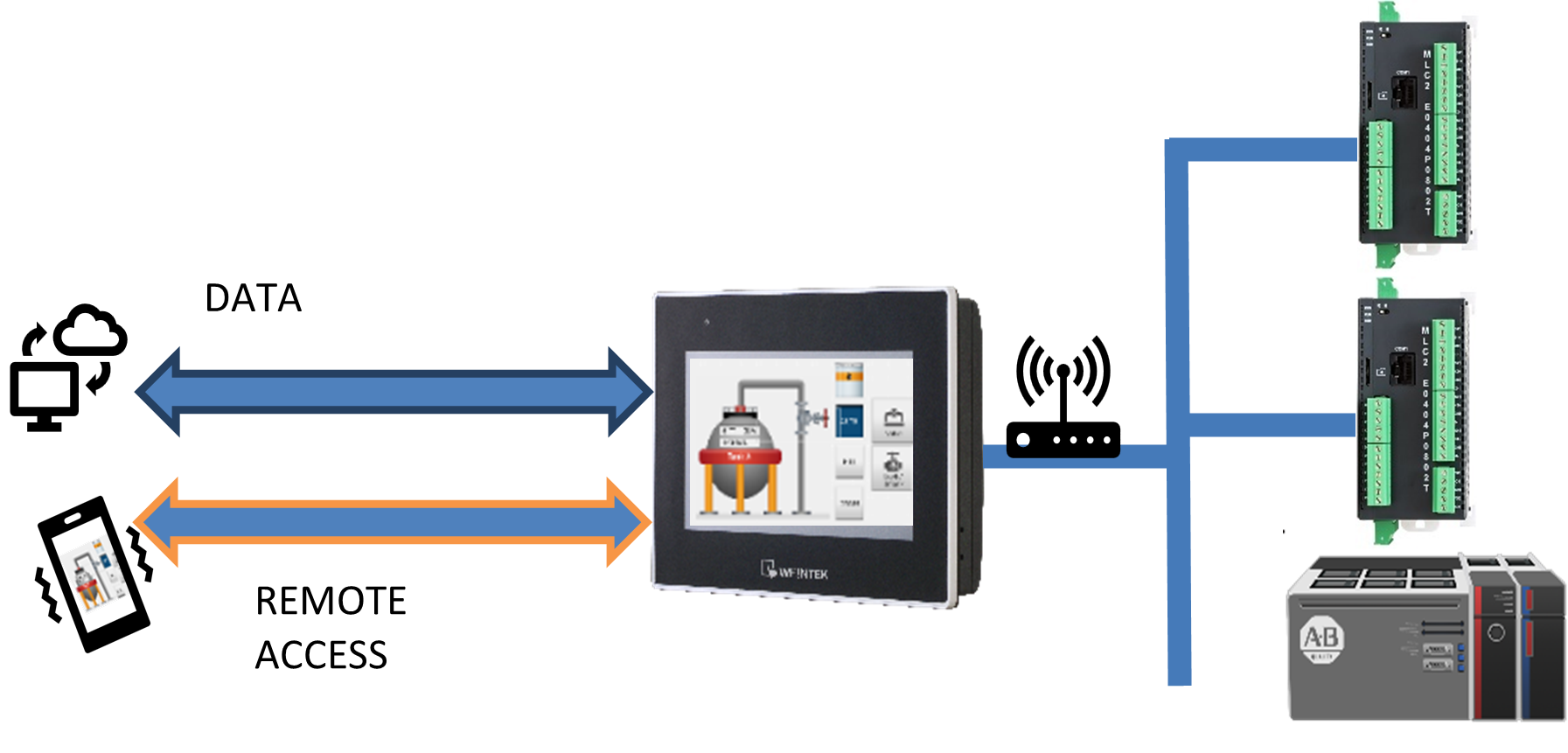 To learn more about how our products work together to create scalable SCADA solutions, visit our SCADA solutions page