Regardless if your goal is to monitor fresh water resources, pesticides usage, irrigation, plant operations, labor efficiency, or reduced your environmental footprint, we can help. Today's technology offers innovative solutions to the agriculture industry and industrial process control issues. Whether it's harvest automation, automatic irrigation, autonomous tractors, seeding & weeding, integrating process control, or analyzing data for improvement opportunities, our product can help you address your unique challenge head on.
Here are just a few of the Agriculture growers, OEMs, and distributors that use our products to solve unique challenges: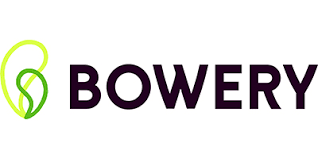 Bowery is growing food for a better future by revolutionizing agriculture. This modern farming company combines the benefits of the best local farms with advances made possible by technology to grow produce you can feel good about eating. With IIoT features, our Smart HMIs are part of their vertical, indoor farms and AI solutions.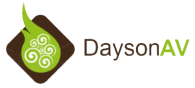 Dayson Agricultural Ventilation Limited designs ventilation systems for vegetable storage, mainly potatoes, carrots and onions. By incorporating one of our HMI+PLC Combo unit into their solution, it allows the operator to manually open the air ventilators and control the humidity. The air ducts in the storage will distribute the controlled air from the plenum to the crop.

Agricen, formally Advanced Microbial Solutions, buys our PLCs and Smart headless HMIs. They are a plant health technology company delivering innovative biochemical-based products that sustainably enhance plant health, quality and yield potential. By incorporating Agricen's products into their plant nutrition programs, growers can boost plant performance and increase their yields.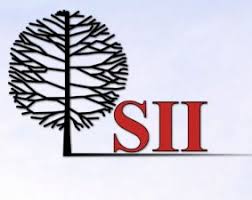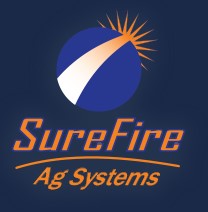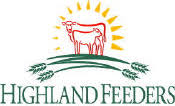 Agriculture has always been a sustainable practice. But at Highland Feeders they take the idea of sustainability one step further, to nurture and improve our resources to produce consistent, safe and healthy food. Since 1947, they have been committed to agriculture and the production of safe and healthy food and to support their operations, they chose our 7" HMI and a PLC with expandable IO.
SII Dry Kilns is known for its superior reputation in the Lumber Drying and Sterilizing Industries. They incorporate our PLCs and 4.3" HMIs (HMI5043L) to provide innovative design and capabilities to their drying kilns, in addition to pallet heat treaters & firewood kilns. They also provide quality installation and unmatched service. Today, they have over 2000 kilns in operation worldwide.
SureFire uses our Advanced HMIs on their fully automated spray tender system. Manually calculating product amounts are a thing of the past. Enter acres or total gallons, sprayer application rate and chemical rate per acre to quickly calculates the amount of each chemical in the batch, including manually added chemicals. Create recipes through the integrated touch screen display, or enter them at your convenience on an iPad or smart device.
"I've bought [Maple Industrial Panel PCs] for the last 4 or 5 years and had no problems to date. They seem rock solid. Recently I've bought a couple headless HMI's. Software is pretty easy to use and your knowledge base is good."
Chad Hoover, Owner/President
Terminal Connections
Incorporating IIoT features and functionality to better monitor production.
The function of IoT in agriculture is to bring a circle of examination, supervision, decision making, and action into the farming procedure. Today's agricultural equipment essentially translates to smart factories on wheels including autonomous operation, sensor backed data collection as well as the innate ability to recognize and address potential issues on the fly. However, even with so many smart pieces of equipment, the real value comes from the amazing level of interconnectivity driving enhanced decision-making capabilities despite the many fluctuating factors farmers face such as weather, diseases or pests.
Solutions for Logging, Sawing, Drying, Processing, Inventory, or Chipping

Thanks to improved logging technology, companies can harvest high quality hardwood that was not previously accessible while creating minimal impact on the environment. Logs are delivered to lumber facility to be processed in a sawmill and stacked using automatic stacks to reduce warping and other damage. Depending on species, the lumber might be placed in open yards for air-drying or sent to a kiln for curing, then further processed to fit the customers' unique requirements. Control and monitor all phases of lumber manufacturing with a Maple Systems solution.
Indoor farming provides sustainable and scalable advantages.
Traditionally, a farmer's world would involve things like seeds, fertilizer, harvest season, and the geographic location of the farm itself. Indoor farms create an entirely new set of factors to be considered and monitored: spectra of light, photoperiod (day/night cycles), intensity of light, irrigation schedules, nutrients, airflow, temperature, humidity, and CO2. A Maple Systems solution can control these variables and can adjust them hour by hour (or even minute by minute) to optimize plant health. Collecting and monitor different data points helps companies make better decisions.
Because the concept of smart farming is still developing, there is still ample opportunity for businesses willing to join in to take advantages of the possibilities. Building IIoT products for agriculture within the coming years can set you apart as an early adopter, and as such, help you pave the way to success. Contact a sales person at Maple Systems to discuss the difference solutions we offer.
Maple Systems can serve as your guide, making it an easy process to join the next evolution of automated control. Maple Systems HMIs, Gateways, and Industrial PCs are your gateway to the IIoT. Our products are an access point enabling operating equipment in the field or on the plant floor to connect to information technologies of the World Wide Web, databases, smart phones, analytic software, and more. Achieve better access to invaluable data and open up a world of possibilities for your business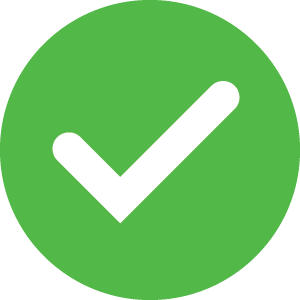 Email notifications for alarms and data backups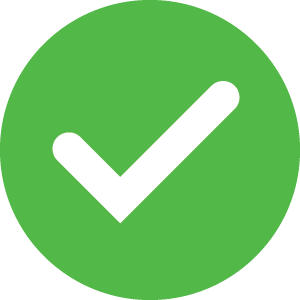 Remote access/monitoring/control functionality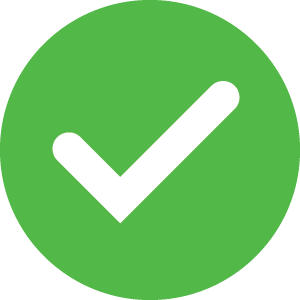 Data logging for more informed decision making
Enhanced network security thanks to physically separate dual Ethernet ports.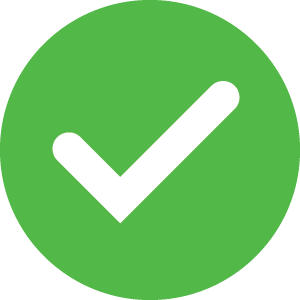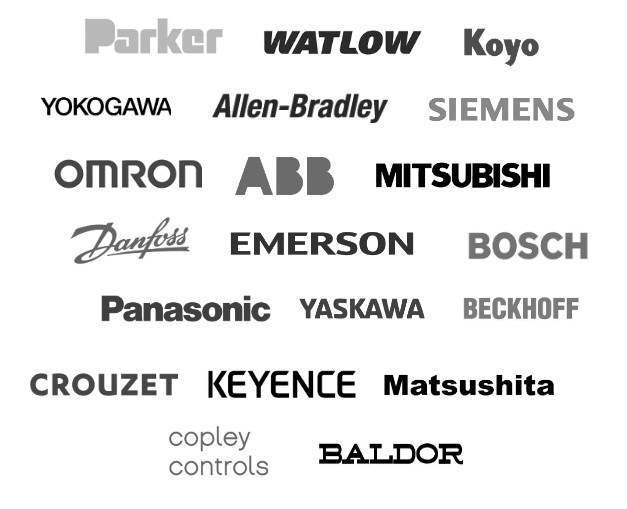 Connect the Hardware using a Protocol you Know
Free EBPro Programming Software provides easy integration with built-in drivers for over 300 PLCs, including drivers for Allen-Bradley, Siemens, Emerson, Omron, and Panasonic.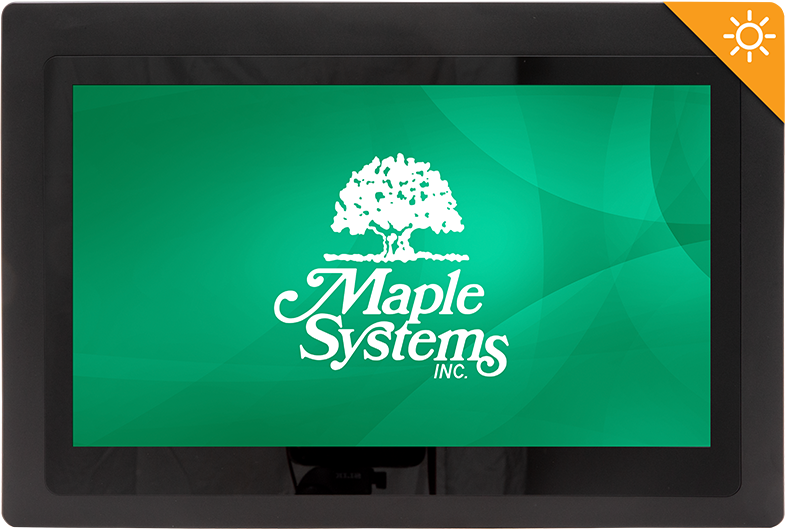 Capacitive, High Brightness, Stainless Steel,
and Wi-Fi options
To effectively and efficiently monitor packaging operations, the need for auto adjustments, and timely and accurate data is critical. You need reliable, current, and historical information to make critical business decisions. As safety and environmental concerns continue to increase, the ability to remotely monitor your facilities and equipment, and quickly make adjustments becomes increasingly important.
We have hundreds of configuration options to choose from:
• 11 Screen Sizes, 7"-21.5"
• 6 Intel CPUs
• 4-32GB Memory
• 32GB -512GB SSD
• Optional Wi-Fi Expansion Kit
• Microsoft Windows OS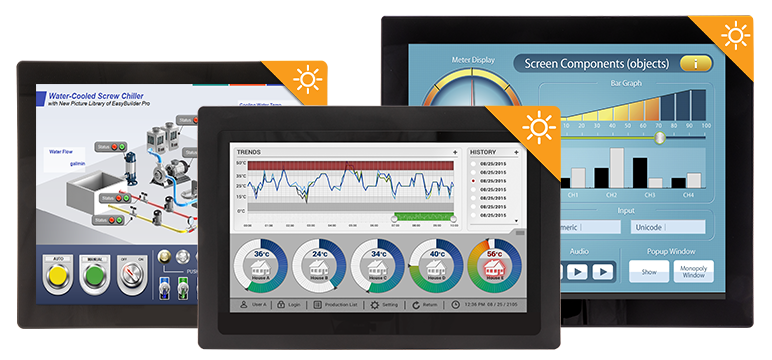 If you don't need a display, we offer Industrial Box PCs. Customize your configuration, including Wi-Fi and Raid support options available.
For over 20 years we have proudly partnered with Indusoft Web Studio, now Aveva, as our SCADA software provider. With its powerful development tools that enable you to create supervisory applications that operate on multiple operating system platforms. Create your project using features such as animated screens, alarms, trends, scripting, recipes & reports, and schedule tasks. This software offers the power to create exactly what you want, the way you want it, including 21 CFR Part 11 compliant.
Wi-Fi & Class I, Division 2 Options
Our easy to use HMIs and Free Configuration Software gives you the power and flexibility to tackle your next automation project. With display sizes ranging from 4.3" to 15", diverse options and features such as Wi-Fi, Dual Ethernet, Remote Access, Class 1, Div 2. Our easy to use HMI software allows you to pick and place graphical objects, assign communication (PLC) drivers easily, and access data from these Advanced Human Machine Interfaces.
Maximize production | Enable manage-by-exceptions | Avoid unnecessary equipment shut down
Gather data cost effectively | Prevent costly equipment repairs | Streamline ticketing and invoicing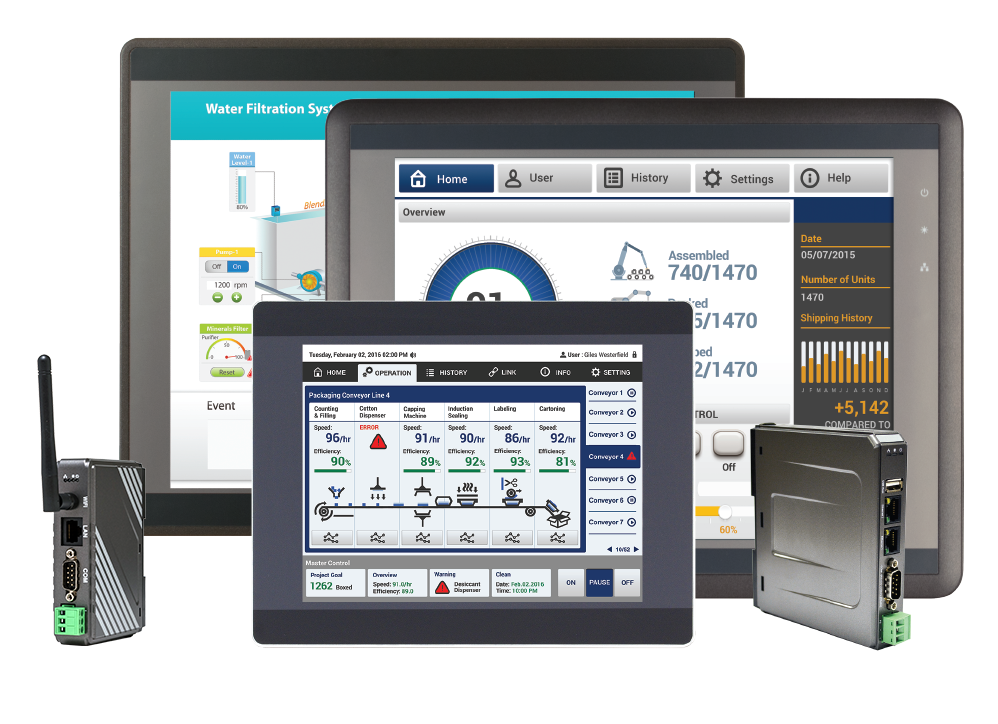 MQTT, OPC UA, Sparkplug B, Ignition, SQL Databases
These IIoT products are designed to meet the expanding need for new
ways to connect to equipment, while still preserving the core function of a
fixed operator terminal. Operators are free to remotely monitor and control equipment with any smart/mobile device, from anywhere in the world.

Data is an extremely valuable resource that creates immense opportunities for growth and increased profitability. For industrial automation companies, the challenge is to efficiently collect, analyze, and visualize masses of data from SCADA systems, equipment, facilities and safety systems. This data, in turn, supports operational insight and business value—all while improving return on investment.
Our HMC series combines a Touch Screen HMI and PLC all in one unit. Utilized worldwide to employ diverse applications, our HMI PLCs lower costs, save space, and feature options including: Serial and Ethernet communication, support for Class I, Division 2 installations, and numerous I/O configurations.
These controllers with displays range in size from 4.3", 7.0", to 10.2". I/O modules offer digital inputs and outputs, with analog I/O as well. Our HMI+PLC models are ideal for harsh locations with their Class I, Div 2 rating.
HMI PLCs provide an affordable combination of display and control in a single package and programmed by using our MAPware7000 software, which allows you to have web server functionality, data logging, recipes, graphs, alarms, trending, create objects with multiple tasks, and more.
You can use serial and ethernet communication to remote via Modbus to expansion I/O, making these controls capable of any size application.
Native Ladder/IEC 61131-3. With the only 10" option for Class 1, Div 2, it's great for small spaces where there is no room for a PLC.
Supervisory Control and Data Acquisition (SCADA)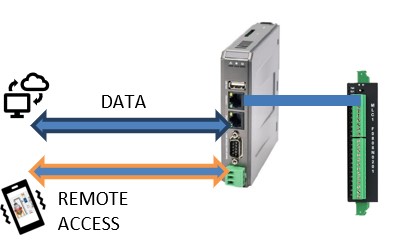 Maple Systems offers all the components you need to create your own unique level of supervisory data acquisition and control, from the simplest stand-alone machine to sophisticated multi-device networked production line(s), all the way to enterprise-level operations and IIoT functionalities leveraging cloud connectivity.
Log data from your devices to aid in reporting, to gain efficiencies, reduce downtime, and plan for routine maintenance. Add additional IIoT functionality like MQTT, OPC UA, Ignition, SQL database integration, and more. Our products can help you standardize communications between devices, gluing different systems together for one source to your SCADA. No need to redesign your entire application.
Keep the components that are already working for you, just add Maple Systems components to grow your abilities to supervise, control, and acquire data.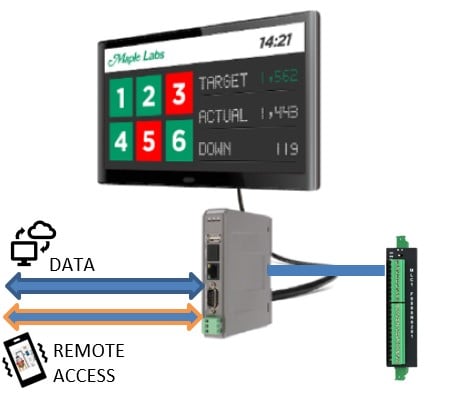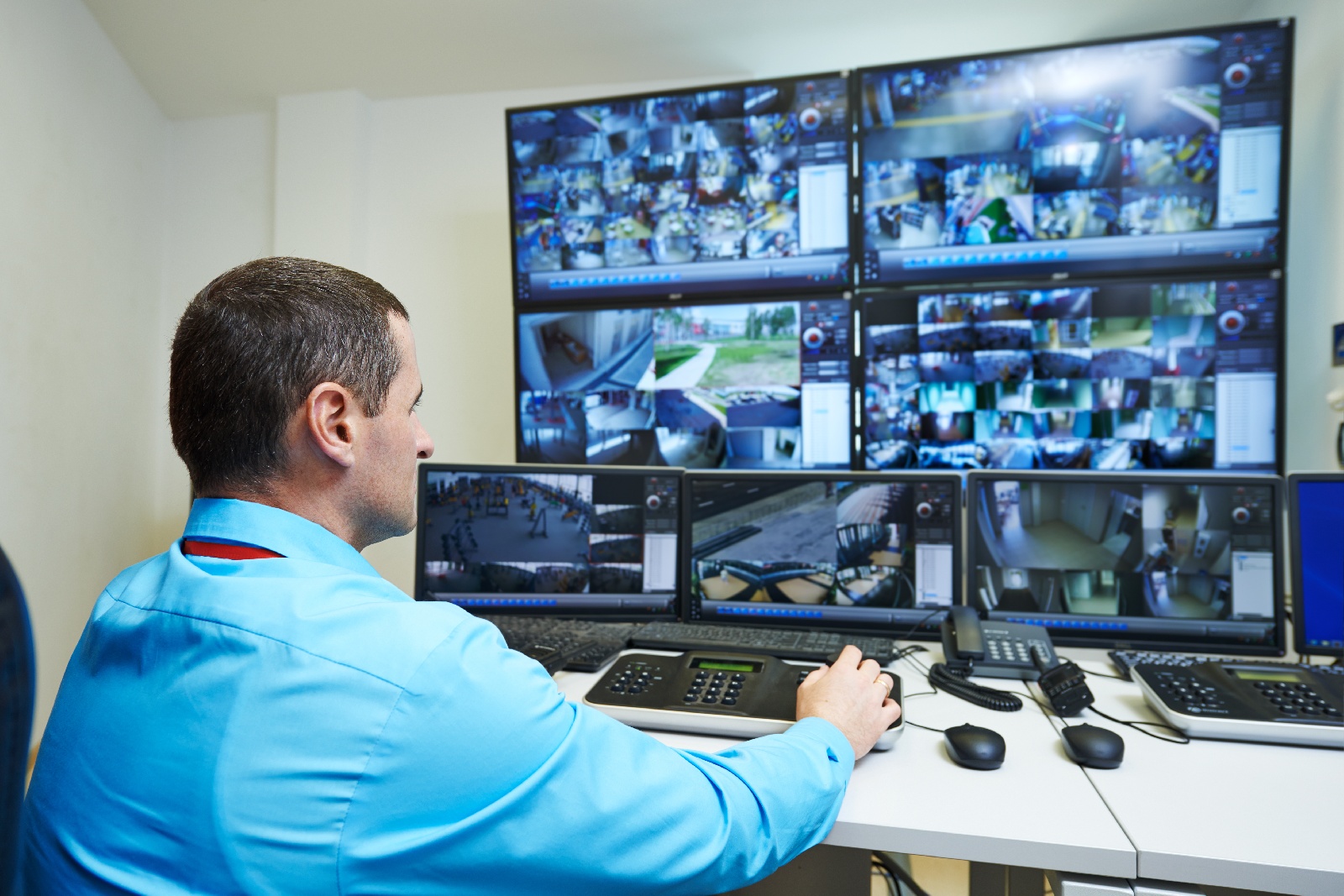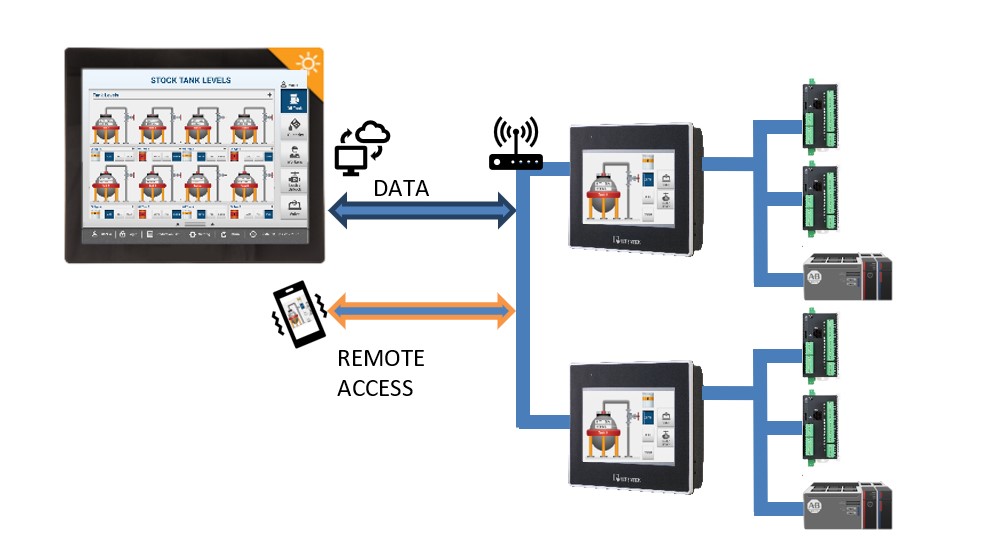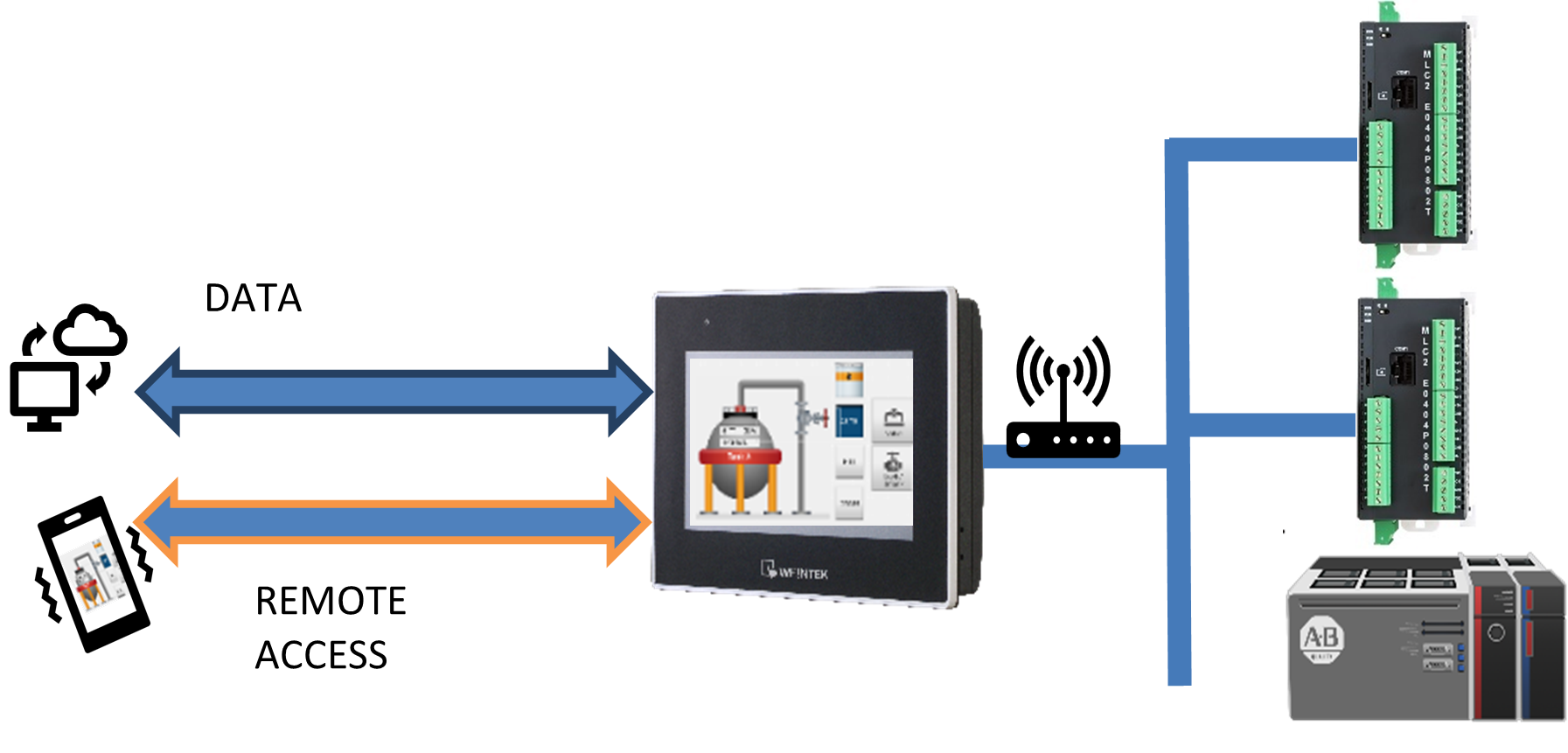 To learn more about how our products work together to create scalable SCADA solutions, visit our SCADA solutions page
Copyright © 2020. All rights reserved.